A modern campus in the city-centre
Since January 2022, Sciences Po Toulouse has been located on the site of the former
tobacco factory
, a listed building with an area of 6,000 m2.
This relocation meets the needs of innovations in educational engineering:
A modern library favoring workspaces
An equipped room dedicated to the school of journalism
A radio studio
4 amphitheaters equipped for duplex use or videoconferences
State-of-the-art modular classrooms
Map of the Sciences Po Toulouse campus
How to get here
Metro station : Compans Caffarelli, line B
Bus : L1 (stop : Barcelone Leclerc), 14, 45 (stop : Amidonniers)
VélÔToulouse : Manufacture des Tabacs

Coming from the airport, the nearest stop to Sciences Po Toulouse on the airport shuttle is at Compans Caffarelli. A single ticket costs about 8€ and tickets can be purchased on board.
Alternatively, it is possible to take the Tram (line T2) to Palais de Justice (line B) and then take the metro to Sciences Po Toulouse (line B, Compans Caffarelli stop). This will cost 1,70€. The same ticket can be used on the Tram and then used again on the Metro as long as both journeys are consecutive and within an hour of validating the ticket as you board the Tram.
Application for Toulouse Transport Company (Tisseo).
Download maps for buses, tram and metro.
Accommodation in Toulouse
Access to housing in Crous university residences for international students is very limited and requests must be made directly through the international relations office.

Given this restricted and conditional access, it is essential to explore other housing options as early as possible to avoid complications once in Toulouse. International students can consult our housing guide for practical information on accomodation in Toulouse.

Further assistance on housing and administrative procedures (Visa, housing grants, social security...) can be found at the Toulouse Welcome Desk.

The Welcome Desk also offers the Toul'Box, which is a resource specially designed for students to help get settled in Toulouse and the surrounding region.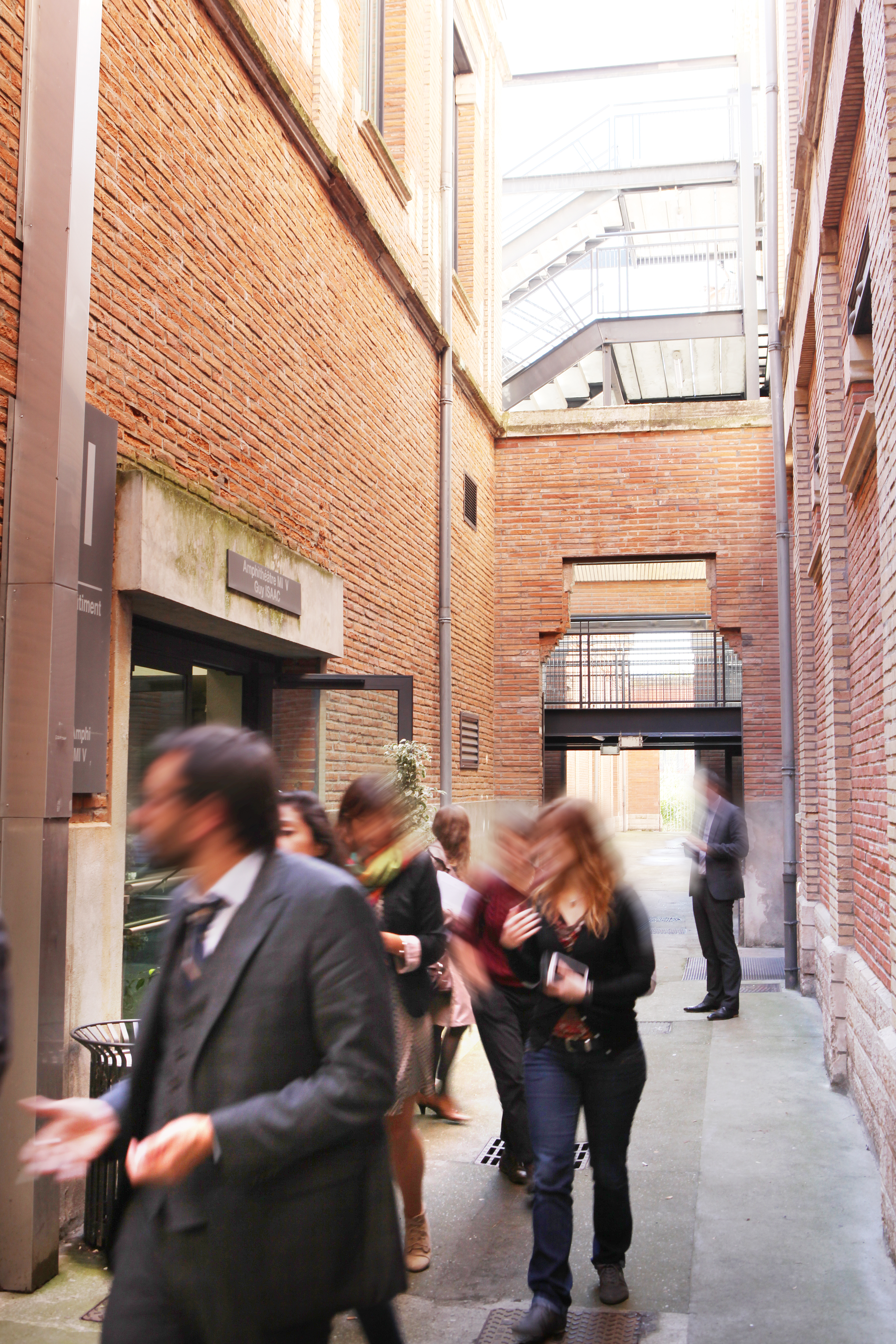 Student associations
The student associations at Sciences Po provide students with excellent opportunities to engage in a variety of enriching experiences and collaborate on projects that align with their values. With options including cultural, sports, and civic engagement groups, the school offers over 20 student associations, ensuring a variety of choices for students to explore and be a part of.
Medical, psychological and financial support
Medical support

The SIMPPS (Interuniversity Preventive Medicine and Health Promotion Service) is a medical and social service exclusively reserved for students. They can make consultations by appointment with general practitioners, specialists and social workers.

A team of healthcare professionals welcomes you from Monday to Friday from 8:30 a.m. to 5 p.m. on site or by telephone : 05 61 63 37 25.
The SIMPPS office is located on the former Sciences Po Toulouse campus : 2 ter rue des Puits Creusés

The services include (in complete confidentiality and without advance costs):

Nursing reception (interview, advice, orientation, care
Consultations with general practitioners
Meetings with social workers: listening and support adapted to university, family, personal, administrative and financial problems
Medical-psychological assistance (psychiatrist and psychologists)
Specialized consultations (gynecologist and family planning, nutritionist, tobacco specialist)
Vaccination center
Study accommodations for disabilities


International students are also entitled to join the free French social security for health coverage. You can register online : Ameli

Psychological support

Counseling services :

Sciences Po Toulouse offers you confidential and free of charge sessions with a psychologist. You can contact one of our partner psychologists to schedule a face-to-face or remote session.
Appointments made must be canceled at least 24 hours in advance, out of respect for other students wishing to reserve a slot.


Sessions in English :
Ashun SIERRA : Professor in the English track, trained counsellor and member of the Support and Alert Unit
ashun.sierra@sciencespo-toulouse.fr


Sessions in French :
Elise PITON: appointments possible on Tuesday and Wednesday mornings from 9:30 a.m. to 1:30 p.m. and Thursday afternoons from 2:30 p.m. to 6:30 p.m.
To request an appointment, contact her by text message at 06.65.44.27.45 specifying that you are a student at Sciences Po Toulouse.

Cécylia ABLANA (psychotrauma speicialist): appointments possible every other Friday afternoon
cecylia.ablana.psy@gmail.com




The Sexual Violence and Discriminatory Remarks Support and Alert Unit :

Sciences Po Toulouse is committed to combating harassment, violence, and discrimination. Listening to and supporting individuals who are victims of such incidents is a top priority.

If you are a victim or witness of harassment, sexual violence, and/or discriminatory remarks, Sciences Po Toulouse offers a listening unit. If you would like to be heard and supported by Sciences Po Toulouse staff members who are trained for this purpose, you can reach out to the Sexual Violence and Discriminatory Remarks Support and Alert Unit.

ecoute-violences@sciencespo-toulouse.fr

Financial aids

The emergency aid is designed to promptly address temporary and unforeseen financial difficulties. To apply for an emergency aid, you should send a letter addressed to the director of Sciences Po Toulouse detailing your situation and providing justification for your request to the email address vieetudiante@sciencespo-toulouse.fr

Additionally, you should schedule an appointment with a social worker from the SIMMPS at 05 61 63 37 25. After receiving your email and the social worker's recommendation, the director may authorize the payment of emergency assistance.